Bangui: Medical care for detainees in Ngaragba Central prison
1,500 detainees from the Ngaragba Central prison have been receiving full health care since February 22, 2023. This is part of a project implemented by MINUSCA in the prisons of the Central African Republic (CAR). " Health is priceless, let us help our neighbors to access medical care in the prison environment», it is with this slogan, the medical consultation campaign at the Ngaragba Remand Facility continued on March 3, 2023.
This project, which is funded by MINUSCA and implemented by Health Through Walls and AMICI for the Central African Republic in collaboration with the Ministries of Justice and Health, aims to provide an integrated model of care including the strengthening of diagnosis and treatment susceptible and multidrug-resistant tuberculosis, treatment of HIV, syphilis and hepatitis B, and providing care for other illnesses present at the Ngaragba and Bimbo detention facilities.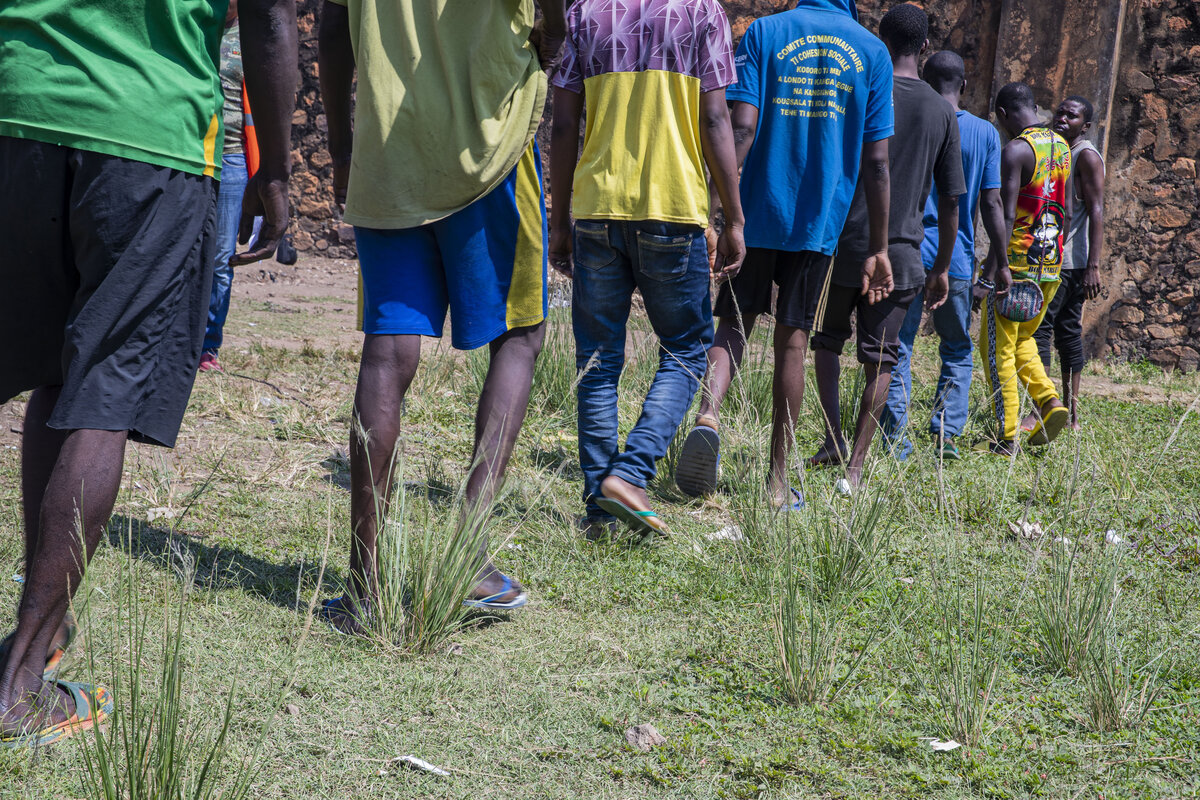 Under this care, all detainees undergo tests for the control of vital parameters, such as blood pressure, weight, height and temperature. They then undergo examinations to determine whether they have the pathologies mentioned above or even malaria.
Doctor Margarette Bury, manager of the Health Through Walls program, explains that of the 1,550 inmates of the Ngaragba prison, 684 have already seen their general state of health improve since the launch of the project.
For Doctor Francis Norbert NDI of MINUSCA, "this project aims to improve the health care of detainees" before adding that this first phase makes it possible "to assess the general condition of detainees, to take them into load before setting up routine activities". "If we need further examinations, we collect the samples, we send them to the national laboratory and then we analyze the results before putting the detainee on treatment. But if there are also serious cases, there is the possibility of naming them in the hospitals of the place", he specified.
Some of the detainees who have benefited from these consultations say they are relieved. "We have been incarcerated here for several years but we have never seen such a thing. There are cases of disease and people suffer from it. It makes us feel good when the health workers come to help us. They blood tests us to diagnose diseases. They then give us prescriptions to take medicine from their pharmacy," one stated.
Another detainee added that: "…things went well. Through these examinations, they discovered that we suffer from malaria and gave us medicine".
The first phase of the prison health project in the Central African Republic began in January 2023 at the Bimbo Women's Remand Center, where 37 female prisoners were treated. It will then move to the Roux camp prison.
The proposed program is a three-year project to be implemented in Ngaragba and Bimbo prisons with an extension to Camp de Roux, M'Baiki and other prisons in CAR eventually.