MINUSCA mandate explained – for community leaders
Why is MINUSCA in the Central African Republic (CAR)? And how does the Mission work with the Central African government?
Spreading the word on the MINUSCA mandate is the focus of a five-day workshop for over 150 youth, women and local community leaders that is aimed at promoting a better understanding of the Mission's tasks and achievements among the CAR population.
The series of interactive sessions, set to run from 15 to 22 June 2021 at the Stade 20 000 Places in Bangui, is part of a wider educational campaign by the MINUSCA Strategic Communication and Public Information Division. It comes at a crucial time – as a disinformation campaign against the Mission among sections of the public has become increasingly vocal of late.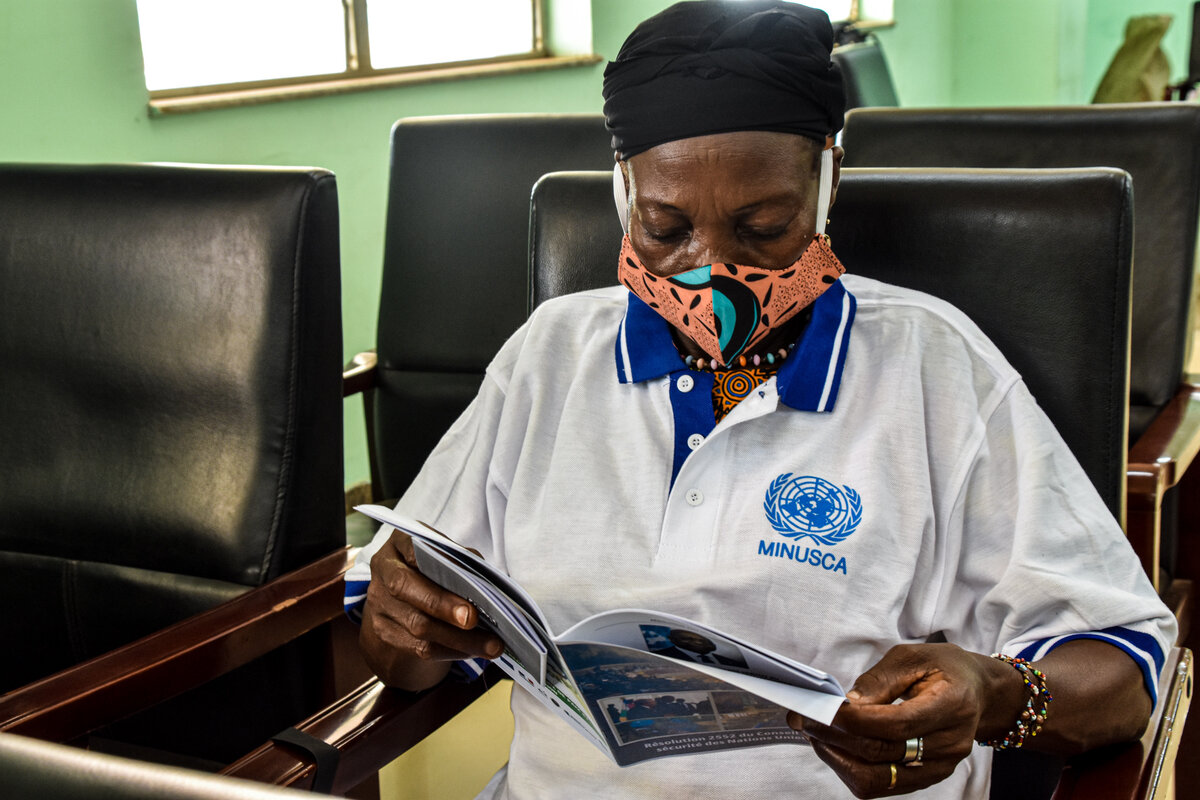 The workshop explores MINUSCA's role in contributing to peace and stability in the CAR – as mandated by UN Security Council Resolution 2552 – with emphasis on its support role to the CAR government in its primary responsibility to protect civilians, advance the political process for peace and reconciliation as well as restore State authority countrywide.
It also seeks to take in participants' recommendations to inform decision-making, while highlighting close collaboration between the government, CAR population and MINUSCA as imperative for the success of the Mission mandate.
"It is now up to us to urge our fellow Central Africans, our community members to remain calm and inform them about how MINUSCA is making a difference in CAR, in partnership with the national authorities," says one of the participants Mirabelle Koypingelta, a youth representative.