A new building for the Special Criminal Court in Bangui
The Special Criminal Court (SCC) in the Central African Republic has a new home in Bangui – officially inaugurated on Friday, 13 November 2020 by Head of State Faustin Archange Touadéra, in the presence of the Deputy Special Representative of the UN Secretary-General in CAR, Denise Brown, as well as key members of national institutions, the diplomatic corps and victims' associations.
Established by law n°15.003 of 3 June 2015 to support transitional justice and the national reconciliation process to build sustainable peace, the SCC is mandated to investigate and judge serious human rights and international humanitarian law violations committed on Central African soil since 1 January 2003. The court is integrated into the national judicial system – with a renewable five-year term.
"The inauguration of the Special Criminal Court building is a strong sign of the government's commitment to fight against impunity, with the support of its partners," noted Denise Brown.
Back in July 2018, renovation and extension work began on the former First Instance Court of Bangui. The newly refurbished premises, which also include a new two-storey main building with 42 offices, a service building, four watchtowers as well as a landscaped outdoor parking lot – will serve as the seat of the Special Criminal Court. The complex has also been fitted with modern security and communication systems.
With the SCC finding permanent, more functional headquarters, Francine Evodie Ndemade, the Coordinator for the Associations of Victims of the Central African Crisis iscautiously optimistic: "As a girl from this country, I can only rejoice and remain hopeful. But so far, there is yet to be a strong message of intent from the SCC. The government must also look out for the victims," she said.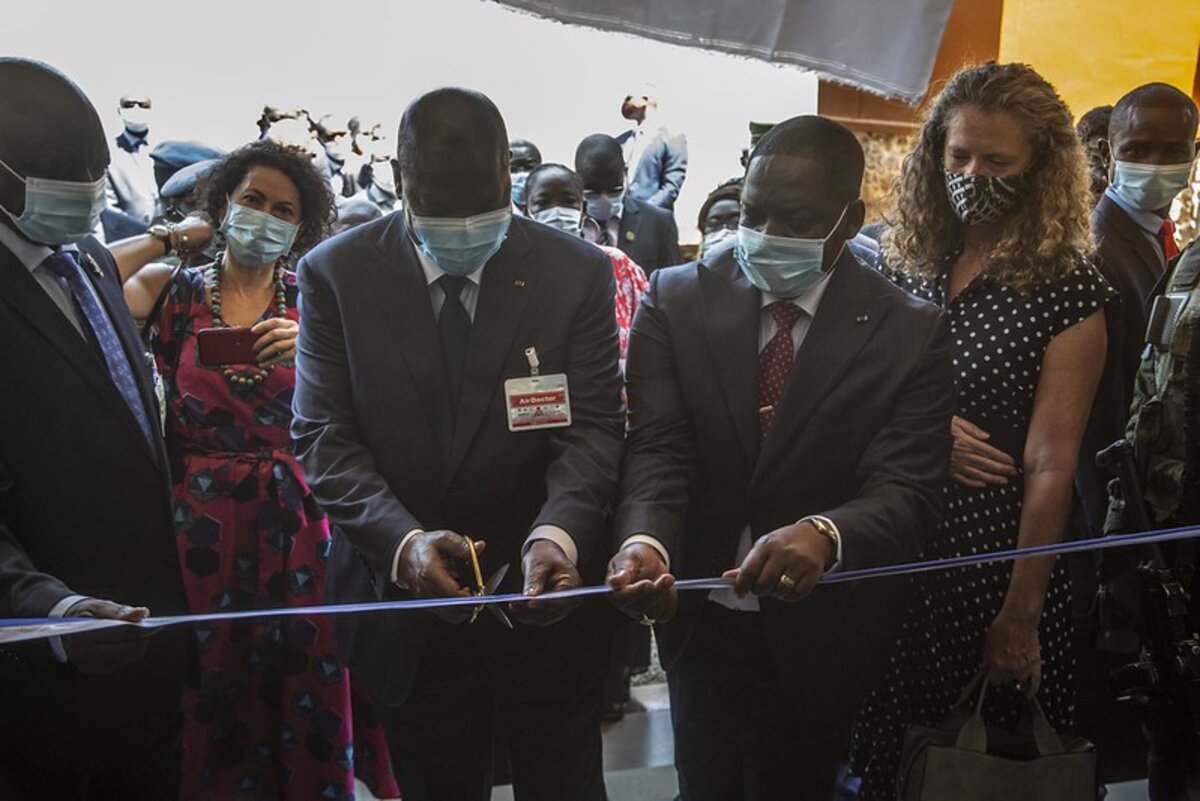 "The judicial machine is on the move. There is a time to commit crimes, but there is also a time to answer for criminal acts before justice,"added the President of the Court, Landry Michel Louanga – reassuring words for all who have voiced concern regarding the sluggish progress in the court's handling of judicial processes.
120 complaints have been filed by citizens before the Court since December 2018, with 10 cases currently under investigation. The CAR Minister of Justice Flavien Mbata has, in the past, noted that "justice for serious crimes is necessary for sustainable peace in the Central African Republic", emphasizing the all-important role of the SCC.
Construction of the new judicial infrastructure, to the tune of 620 million CFA francs, was made possible through funding from CAR's technical and financial partners including MINUSCA, UNDP, the European Union, the United States, France and the Netherlands.
The revamped premises will facilitate the work of the Special Criminal Court in strengthening the CAR's criminal justice institutions and improving security as well as access to justice.